Healthy Restaurant.Homestead.com

Healthy Foods Help
- What are some healthy fast food choices for adults and children? Provides general guidelines for eating out and staying healthy.
Ecomall
- List of vegetarian and health-food restaurants.
Health Discovery
- Dining Out Guide with Weight Watcher Points, eat right & lose weight!
dining establishments. Here are some tips for choosing healthy meals when you eat out.

Add your healthy foods restaurant to the guest book.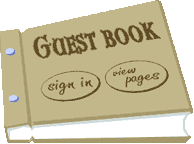 Eating healthy while eating at a restaurant.